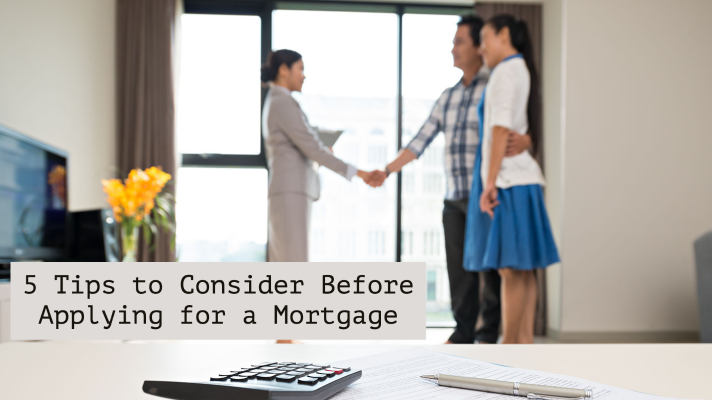 Buying a home for the first time is always challenging — and even a bit frightening. There is a great deal of intimidation involved in buying a house, particularly if you're doing so for the first time. While renting a home still requires a certain level of commitment and financial readiness, there is an entirely different level of commitment required when you buy a home.
For instance, you will not simply be able to stop paying your mortgage payments and move on — the way you would when you break a lease. Those who commit to buying a home but fail to pay for it in full suffer from severe consequences in terms of their credit, which can affect their financial future.
Additionally, buying a home is not easy and is typically not a quick process. Very few Americans are able to buy homes in full outright; instead, they must seek mortgages to help them fund the purchase of their houses. But mortgages are not easy to be approved for, either. As frustrating as this may be, there is a reason why home buying and being approved for a mortgage is somewhat complicated. Furthermore, you should explore these tips before applying for a mortgage.
The 2008 financial crisis, which caused a massive recession in the United States, was partially caused by severe financial issues within the mortgage industry. Many financial institutions had been approving individuals with faulty credit histories for mortgages; these individuals were unable to pay off efficiently or even at all. This meant that a large number of Americans were defaulting on their home loans and unable to avoid foreclosure.
In turn, financial institutions were left with huge financial losses, as they had given large loans that were not being paid back. Lenders were also unable to collect interest. Although homes could be sold after they were foreclosed upon, this did not allow these financial institutions to fully recoup their costs, resulting in massive shutdowns and layoffs. Some of these institutions required bailouts from the government in order to stay afloat.
As a result, new laws and regulations were put in place to ensure that this crisis would not be repeated. Financial institutions then became much stricter about the mortgage applicants that they approved, requiring mortgage applicants to have stronger credit histories in many cases, as well as better debt-to-income ratios. This, ultimately, has had an impact on the number of prospective homebuyers who are likely to be approved for mortgage financing and may make homeownership less likely for many.
But this doesn't mean that you need to have a perfect credit score in order to be approved for a mortgage. Very few people interested in buying a home possess a perfect credit score. And even if you do have a less-than-ideal credit score, you can still potentially be approved for a smaller mortgage. Additionally, financial institutions and other lenders understand that many Americans have loans, especially in this day and age. Plenty of young people are leaving college with significant loans, while medical bills also add to the debt issues carried by individuals. In short, it is difficult for many Americans to live without some degree of debt, so the mortgage industry is responding to this reality.
With that in mind, there are tips before applying for a mortgage that you should consider. They can help you not only be approved for a mortgage but be approved for a mortgage that works for your specific needs. Let's explore them below.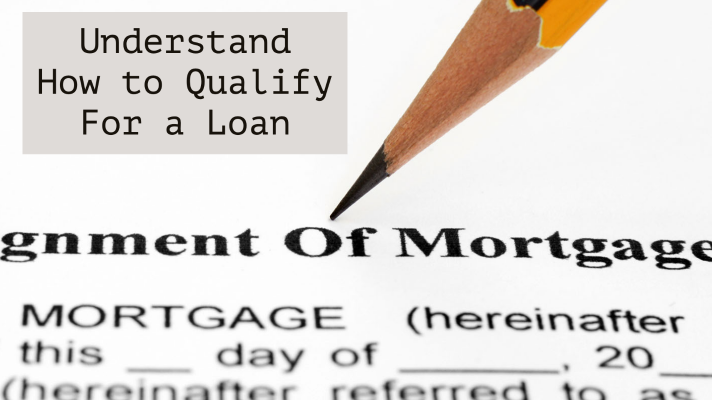 1. Understand How to Qualify For a Loan
For some people, qualifying for a loan may take more time. You may have to put off buying a home for a few years in order to ensure that you are fully qualified for a mortgage with terms that you can cope with for the long term. Remember that lots of people are still being approved for mortgages, even after the 2008 financial crisis. By the third quarter of 2019, for example, the total value of American-owned real estate was almost $29.2 trillion, with total mortgages representing $10.5 trillion. But many of the people approved to buy homes for sale were only approved after their second or third attempt. Don't be defeated if you don't receive a mortgage on your first try, in other words. Go back to the drawing board and understand what you need to do to qualify for a mortgage. But you may also want to try to avoid this frustration by gathering tips before applying for a mortgage.
When collecting tips before applying for a mortgage, it's okay for you to ask different lenders questions. They will usually need to know about where you work, your income, your debts, your assets, and how much you can put down on a home. Feel free to ask outright about what may concern them regarding your specific portfolio. If a lender is unable to answer these questions or fully explain your options, seek out another lender. A lack of transparency could be a sign that they are not trustworthy and you shouldn't work with them if they do suddenly offer you terms.
Just because a lender denies you a mortgage does not mean that you shouldn't try to work with them in the future, especially if they offer advice about how to become a better applicant. Rather, this could very well reflect that the lender is trying to look out for your best interests. At the same time, be aware of the fact that many good lenders still approve applicants for more money than they want to spend. Even if you've improved your application to the point that you can borrow more money, that doesn't mean that you should borrow more than you are able to afford.
2. Don't Discount Your Credit Score (Or Lack Thereof)
One of the best tips before applying for a mortgage that you should consider is regarding your credit score… or lack of a credit score. Yes, some people simply don't have credit scores. While it is common for many Americans to have a great deal of debt and regularly spend money on paying off that debt, it's also not unheard of for some people to completely lack credit scores because they have no debts to speak of. A credit score is dependent on an individual's ability to keep up with payments, in part. Therefore, those who don't have payments to make won't have credit scores. But you can still be approved for a mortgage without a credit score. The process simply becomes a bit more challenging.
You're in a better position to buy a home if you've paid off all of your debt. More of your money can go towards buying a home. But if you apply for a mortgage without a credit score, you'll need to go through a process called manual underwriting. Manual underwriting involves providing additional paperwork that your underwriter can personally review. This takes more time and energy, but it definitely can be done. It may take longer for you to be approved for a loan, but this may be well worth the effort. Some buyers mistakenly misinterpret tips before applying for a mortgage and will actually maintain some level of debt that they don't need to buy a house. But this can do them more harm than good. If you can pay off all of your debts before buying a home, you definitely should.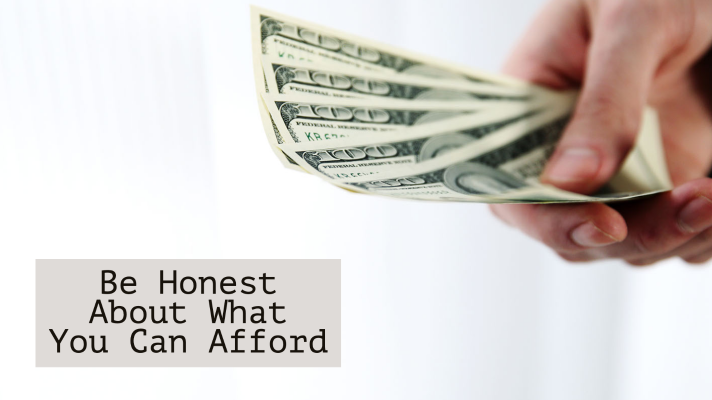 3. Be Honest About What You Can Afford
Above, we mentioned that just because you can potentially be approved for more than you could realistically afford, doesn't mean that you should move forward with that approval. There are a lot of issues that come with buying a home that you can't realistically afford. We often think of homes in abstract terms, imagining how much we will be able to afford in the future after our careers progress. Though you certainly may be able to afford a more expensive home in the future, there is no guarantee that the future will unfold as you expect.
Therefore, you should be honest with yourself about what you can afford now and move forward with a home that corresponds to that amount. This is perhaps among the most important tips before applying for a mortgage. Additionally, even if you buy a house that is less-than-ideal for your needs in the future, you can always turn to renovations and additions to turn your home into what you need it to be. This is especially true if you're considering new home financing and wish to buy a new construction house.
Generally speaking, you should think about what you can afford before even getting in touch with a real estate agent. Experts typically advise that home buyers keep their mortgage payments to roughly 25% or less of their take-home pay. Take-home pay is the amount that an individual is paid after taxes are taken out of their paychecks. In order to understand how much their mortgage will be in comparison to their pay, a home buyer should think not only about the mortgage amount itself but the amount of time it will take to pay off and the interest rates involved, as well as the down payment. Lower payments will allow home buyers to take care of their basic costs of living as well as additional costs of ownership and various financial goals. Even if a home buyer is approved for jumbo loans for luxury properties, they should consider whether or not these loans, and indeed these properties, are wise investments for their long term futures.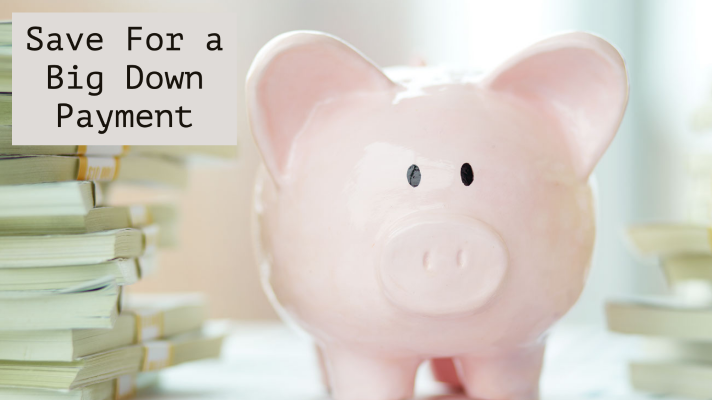 4. Save For a Big Down Payment
There are so many benefits to saving a bigger down payment before buying a home, even if that takes more time and energy than you may want to commit. Perhaps one of the best tips before applying for a mortgage to consider is to save as much for a down payment as possible. Generally, potential buyers should save at least 10% of a home's price as a down payment. However, 20% or more is ideal. If a down payment is 20% or more of a home's total price, the buyer will not need to pay private mortgage insurance (or PMI).
Buyers will also have built-in equity when they move into their new homes if they save up a larger down payment and will have to finance less. This will lower their monthly payments. If you're thinking about getting in touch with a custom home builder to create the home of your dreams, step back and consider the advantages of waiting and saving more. You'll be able to afford that home much more easily if you put down a larger down payment.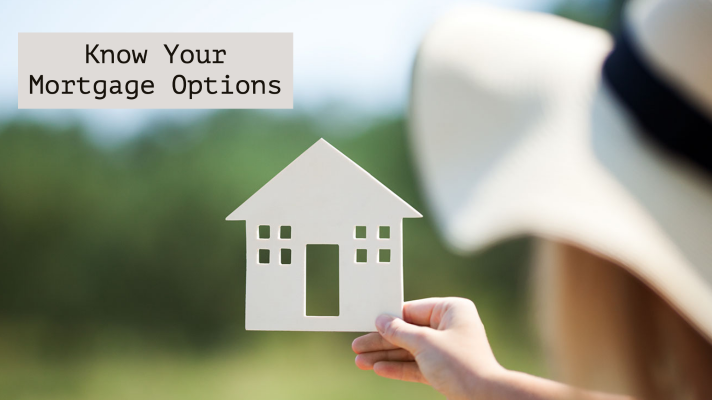 5. Know Your Mortgage Options
There are lots of tips before applying for a mortgage to consider. But do you even know exactly what type of mortgage is right for you? Yes, there are different types of mortgages on the market. Before you begin applying, you should try to familiarize yourself with them. The most common types of mortgage include an Adjustable Rate Mortgage, which will give you a lower interest rate initially but can raise interest rates over time; a Federal Housing Administration Loan, which is meant to help first-time homebuyers buy with lower down payments but will tack on a mortgage insurance premium (potentially for the life of the loan); a Department of Veterans Affairs Loan, which makes it easier for veterans to buy homes without a down payment but adds on additional fees and higher interest rates; and a Fixed-Rate Conventional Loan, which allows buyers to lock in their interest rates with more money down. If you don't have the background of those in the accountant employment industry, you may want to ask financial experts before committing to a type of loan.
When considering tips before applying for a mortgage, you should always know exactly what you're getting yourself into. Different mortgages will work for different people, but the last thing you want is to someday be forced to get in touch with a bankruptcy lawyer because you chose the wrong type of mortgage.
Of course, the type of home you buy may dictate which tips before buying a mortgage you'll want to keep in mind, as well as how likely you will be to be approved for a mortgage. While you'll be unlikely to consider homes sold by those that chose the " sell your house for cash" option rather than the traditional market if you're pursuing a mortgage, there are great affordable homes available.
Remember that as difficult as it is to buy a home, having ownership of a property and investing in it for the long term comes with personal and financial rewards. So consider these tips before applying for a mortgage and prepare yourself for this exciting, if challenging, process to the best of your ability.